Medserv is an Irish company that was established by Cormac Loughrey in 2005 and has rapidly grown to become one of the largest companies specialising in medical billing in Europe.
Our clients include many of the top consultants and consultant groups, as well as surgeons, physicians, anaesthetists, radiologists and pathologists from all major hospitals.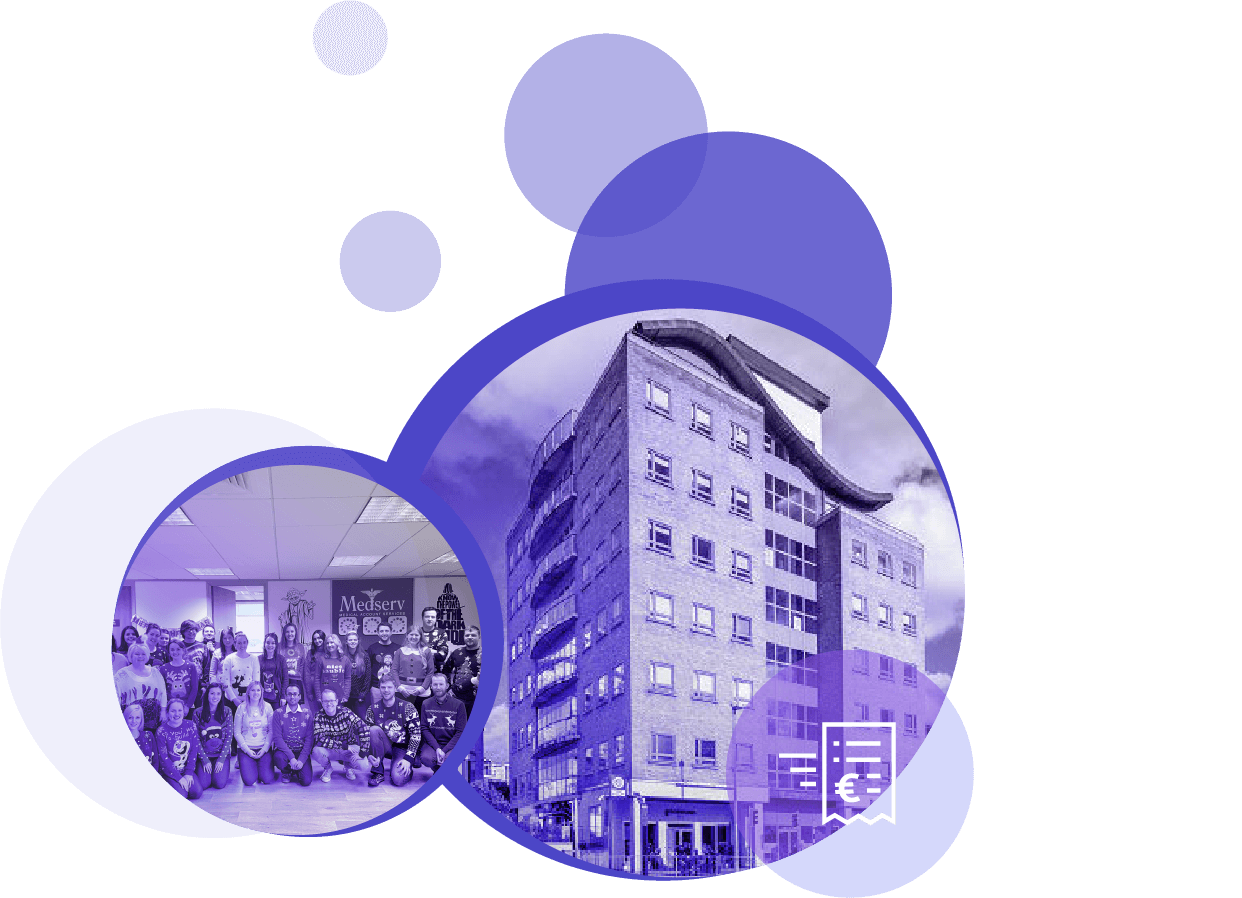 The Team
As our company has grown, so too has our team. We have assembled a dynamic group from differing backgrounds such as insurance, customer service experts, accountants and many staff with medical backgrounds all of whom bring different strengths to the table.
Our in-house training programme ensures the continuous professional development of all staff members, keeping the team up to date with new technology and new procedures at all times.